School time is the best time of a person's life. One grows as a human in school. All the basic manners, skills and things one learns are taught to him/her in school. However, there are a lot of things that schools don't consider worth teaching but actually those things can turn a person's life around. All of us should know a few things that are very essential in today's world.
10 things you should have learned in school
Money Management
Almost everything one does is about money. Schools should teach us how to manage money well. Many of us have to struggle even while opening a savings account. Everything basic that has to do with banking and taxes should be taught during school. There should be a separate and compulsory finance related course. It must cover all the FAQs that a person needs to know.
Imagine not having to face those ready-to-kill faces of bank employees when asked a very basic question. Imagine not looking lost when somebody asks you something about taxes.
Self defense
Everybody, irrespective of gender, should know how to defend herself/himself. Basic self-defense training should be given to the students so that they can live their lives more stress-free. Girls, especially, should be taught how to defend themselves if they are being attacked by a sexual predator. In India, sexual harassment, rape, eve-teasing, etc. are very common. In order to protect oneself, one should know the basic techniques.  Moreover, skills learned in school stay with us forever.
Sex Education
We claim ourselves to be modern but most of us still have an orthodox mindset. Sex is still considered a taboo in our society. Instead of imparting knowledge about it, most teachers either skip this topic or do not even attempt to explain it.
Proper knowledge about this issue is needed. Our country has one of the highest numbers of juveniles turning into sexual predators. Lack of knowledge is the root cause of the situation prevailing today. Schools need to realize this fact.
Sports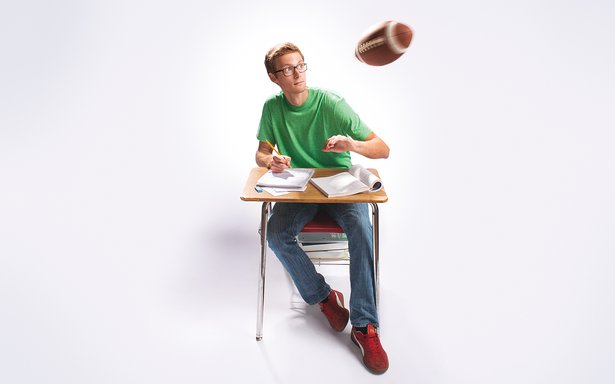 Not everybody is an athlete but one can learn to be good at least one sport. Sports are as necessary as studies. There should be compulsion on playing Sports but the students should be allowed to choose the sport they like. Playing a sport would help the students develop patience, team spirit, co-operation, discipline and almost all the skills that are required to be successful.
Basic cooking
Every student should know how to cook basic meals so that they don't have to starve. Sometimes, 2 minute noodles aren't enough. Basic cooking lessons should be given to the students in order to make them a little more independent.
Most of the college students these days run short on money. Imagine a situation where you don't have money and your roommates are out and there is nothing to eat and you are famished. If you do not know how to cook then you would starve. That would be the moment you would feel that learning how to cook is very important.
How to take good notes
Schools these days expect students to learn everything. They teach students the importance of taking notes. However, what they don't teach is the way notes should be taken.
You can give an idea and think that you have done your job but if you teach how to use that idea then that would mean something all together.
Notes are life savers. College-goers know the true value of notes. It is usually only a single person in the whole class that takes down great notes and then they get circulated among the whole batch. If only everybody knew how to take down notes, life would be so much simpler.
Everyday math
We have all done calculus, trigonometry, algebra, geometry, etc. that we would probably never use in real life. School math textbooks are full of chapters that do not have any link with reality. Instead of teaching math with no practical use, schools should focus on teaching the students some everyday math. For instance, splitting the bill is always a tedious task. But if you know your math then you are good to go. Schools should focus more on such small everyday problems.
Survival of the fittest
Schools should teach students how to deal with fire, earthquakes or any other natural calamity. Survival skills are very much-needed today. Many unforeseen things can happen and one needs to be ready to face them. From trekking to tsunami, schools should prepare students for every adversity they may face.
Personality Development
This is a very important thing every student needs to know. There goes the saying, "First impression is the last impression."It might not be true in some cases but generally, it hold true. One would never go up to a person to talk if he/she looks arrogant, snobbish or rude. However, if your personality is appealing, you would have a long-lasting impression on everybody.
Having a great personality also helps in one's career. Moreover, many students are too shy to even make new friends. Personality development lessons in school would enhance every student's performance and over all growth.
The truth about life and struggle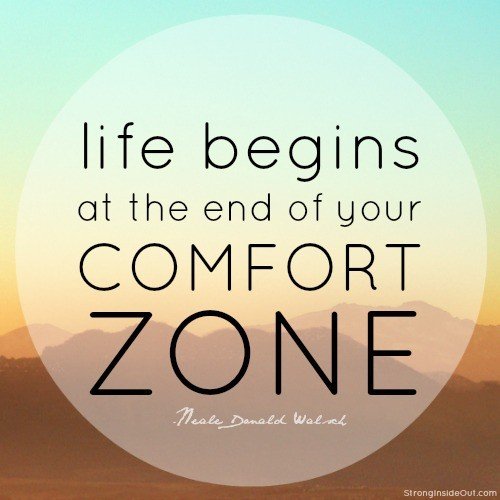 They say that life begins at the end of your comfort zone. We do not know what life is until we step out of our city. One is taught that the world is great, everybody is great and good marks can make you achieve anything. Instead, schools should teach the students that life is not a cake walk. It requires, patience, perseverance, sacrifices, compromises and, struggle.
One has to struggle at every step of his/her life. There would be many downfalls but the important thing is how you get back up. Schools should teach their students how to cope up with losses, depression, defeat, negativity, falls, and, life in general.