Taylor Swift has made a strong and electrifying comeback after two-plus years with her performance in the 2017  album "Reputation". The thought behind the album and its tracks has left the audience wonderstruck on what exactly is happening in Taylor's life.
Taylor has always conveyed her thoughts and views through her narrative writings right from her initial album "Taylor Swift" to the last one "1989". The albums that were done in the past were either about her ex's or the people who offended her at some point in time. She has given back to everyone, whom she felt were not loyal to her. But guess like Taylor had enough by now with the people and media speculating so much about her personal life rather than giving credit for her music.
"Artists should be known for their work and when their personal life takes a toll on their career, it affects them to a great extent."
Guess this is what has happened with Taylor and she is showing it all now! You can see her frustration over such fussy things in her new tracks of Reputation as they all convey the same that Taylor Swift is no more the "Old Taylor". Both the songs show the rising of a new Taylor swift who give a damn about the people or things that try to take her down.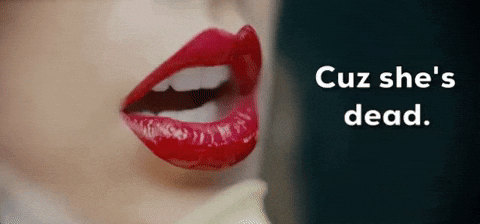 So far, we have three tracks that have been released from the album Reputation out of which the song "Gorgeous" has made its No.1 spot in Billboard's Digital Song Sales chart. With her tracks, she is now on par with Rihanna when it comes to the chartbusters hit. Well, this is a happy news for all the T-swift fans.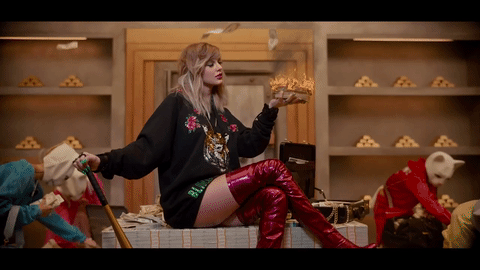 We have her fans who have come up with different theories to connect the video message to her personal life.  Both the tracks "Look what you made me Do" and " Ready for it" are directed by Joseph Kahn. The video tracks have quite a similarity as they are trying to convey the same message to the audience.
The tracks have been directed and visualized in a quite unique way trying to show the darker or the negative side of her. Taylor for the first time has conveyed out many things indirectly which most of us would not observe unless we see the recent video" Ready for it" keenly to understand what's in store for us.
So here's what we were able to gather after a detailed observation. We are not sure how these things are connected overall but they are all out there open.
If you can check out the background or the walls, you can find out the particular word "Forever Love" that's written in Chinese so that people don't really notice or read it. Here's  the image of it for you to check out. Well, we are guessing that this might refer to her relationship with British actor "Joe Alwyn".
We have the year '89 and '91 mentioned on the wall beside to each other. Well to let you all know Joe Alwyn was born in the year 1991. So there is a lot that's been said in connection with Joe Alwyn in this video. We also have the words like "future" written in Chinese along with the "Year of snakes" and "All eyes on us". We can also see the word "I love you in secret". So we are thinking this is an open out message to Joe Alwyn.
She has also given a glimpse of her third song "Ur Gorgeous" as well in the below image.
Taylor also types on the numeric buttons 2 and 1 which is exactly Joe's birthday (21st Feb 1991).
Well, these are few of the observations from our end. But we really are not sure how all the things are connected together. It seems all complex to understand unless Taylor comes out and gives out her ideas on the video.
Now, you should be having a severe headache after trying to figure out the whole Taylor Swift video. So take some rest on your Centuary mattress and try doing it again.