India is known as the "Land of festivals" due to its diverse cultures and traditions spread across the country. Usually, the second half of the year kicks starts with Dusshera and then arrives the significant festival of the year "Diwali".  Diwali is the most colorful and lightful festival that you all love to celebrate. Festive times always keeps you excited as you get to do so many things that you don't quite often do in your regular routine whether  you like them or not. So this festive season, lets see how you can make a difference.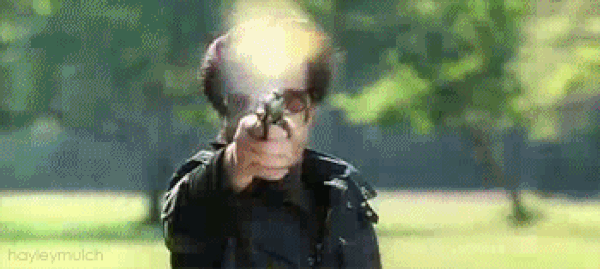 Break time
Are you a working employee especially the one who works for global regions and tend to miss out on the Indian leaves ? Then we totally know how your work routine is. You are bounded by the responsibilities that you really don't get much of time to enjoy your personal life. Don't you miss out on the small things like watching your favorite TV shows, missing out your most loved artist movie, plan to go out etc ?
Then it's time to take a festive break. When you apply for leaves, the reason you mention is all that matters. You can go only with two reasons for your leave to be approved. That is health issues and the other main one is asking for the leaves on occasion of the upcoming festivals. This time, make sure you take a long break to enjoy the Diwali in your style.  Either spend time with your family or if you are really not a person who goes by the traditions and all, then plan out a trip with your friends and come back to the office with a bang!

Relatives stay
It's always hectic during the festive time when people come and stay at your home. While your mom or dad might find it really good as it's fun time for them to spend time with their sisters and brothers, you might be finding it really annoying with no privacy for yourself. All that you usually do every time  is to act in a organized way and help out in the work which is way out of your league. So this season, try to stay away from the not so important relatives and enjoy the perfect family time only with your closed ones.

No escape from household work
Most of the Indians renovate their houses during Diwali. They get the walls painted so that they can have a fresh start with the onset of Diwali. Are you one of them who has been skipping the household work for a very long time with various excuses. Then we must tell you that you are going to suffer this time as you need to work and help out your family members in  moving things from here to there. Make a difference this time and keep them amazed with your behavior.
Gifted gifts come back to you
With the Diwali next week, your parents should be discussing on a big list when it comes to the people whom they need to go and greet. One of the annoying habit that our parents tend to have is to save all the gifts that they receive and gift back the same to their neighbours on such festive occasions.
Shopping
Are you the one who has been saving money all this time to make sure that you get habituated to spend less and save money for further use? With the Diwali time, you will no way be able to resist yourself when it comes to the amazing sales offered  by the various e-commerce brands  as well as offline physical stores. So shop based on your budget and try to avoid unnecessary things as much as possible.

Diet
Are you on a planned diet throughout the year to make sure that you can look fit and fab. Are you the one who is avoiding cooked food and just sticking yourself to fruits and salads so that you don't put on those extra calories of weight?  Then miss out for this one last time to give life to your dead taste buds with taste of such yummy delicacies. This Diwali, enjoy the festival the way you want this and make a difference to yourself and the people whom you love! Enjoy the festival and sleep well at night on your Centuary mattress. We wish and hope you all have to have a safe Diwali this year!