The superstar Selena Gomez has fought lupus and has beat it out of her system. This teenage superstar started her career with a TV show on Disney channel. Later she had multiple options for her career like TV shows, movies, and music. She made a name for herself as a solo artist worldwide. She has done so many movies in her career which has given her a platform in acting.
Apart from her acting career, she has made a mark in the music industry as well. From very small age she started singing, the first song she has recorded was for a TV show called Brain Zapped in the year 2006, in which she also acted as well. Later on, she started singing for some more movies in which she also acted. She did her first cameo in Jonas Brothers music video "Burnin up" in the year 2008.
Since that, she has been experimenting with music. Her first album "Kiss & Tell (Selena Gomez & the Scene)"  was released in the year 2009.The album was composed of pop rock and electronic rock which received a positive response from music critics. The album became successful and entered into the top-ten in the billboard 200 in the united states. From there, it was unstoppable music career for Selena.
Outside of acting and music, she made appearances in the organization's advertising campaign and print ads. She has also worked with many campaigns that encourage teenagers. Many people know that Gomez is a longtime supporter for "UNICEF". Later in the year, she became one of the organization ambassador in 2009. She has also participated in many charity events.
From 2008,  she started collaborating with music. She released her third album "star dance" in the year 2013 which became number one in many countries. The next year 2014,  she released her fourth, another greatest hit album "For You". In the same, Selena was featured in comedy-drama movie Behaving Badly with Mary-Louise Parker. She was appreciated for her acting as well as for singing talent. Gomez also got awarded in many categories.
As per her personal life, in her earlier career, Selena Gomez has dated Nick Jonas from 2008 to 2010. In the year 2011, she fell in love with a Canadian singer Justin Bieber and went into a committed relationship for 5 years. Earlier in the year, 2014 it was reported that she was fighting with a severe disease called lupus. She was diagnosed with this disease in the year 2012.It was a tough call for her personal life.
The pop singer and superstar came up strong with her few single tracks like "heart wants what it wants, good for you and I want you to now with Zedd". In the year 2015, she released her fifth album "Revival" which got massive response from the fans and music critics. It was here first week highest sales up to date.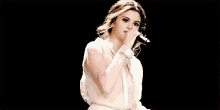 Lupus~ it is an autoimmune disease in which body's immune system starts attacking normal, healthy tissue. Few symptoms of this disease are swelling, and damage to joints, skin, kidneys, blood, the heart, and lungs. She is suffering from this disease for about 3 years now.
After suffering for a  long time with lupus, from 2012 facing on and off health issues, she needed a kidney transplant. Recently in the month of September 2017, her best friend and actress Francia Raisa has donated her kidney to Gomez. Francia and Gomez treat themselves like sisters.They shared a picture in which they were lying on a bed in the hospital. They were no words for the bravery of Francia to what she did for her best friend Gomez.
They are the best example of friendship, this is the inspiring story of the youth that friendship is not just a word but it's more of what you can sacrifice for the one you call as a  friend. This is the story of superstar Selena Gomez, who faced so many obstacles in her life,  "fought the battle" and came out of it as a winner.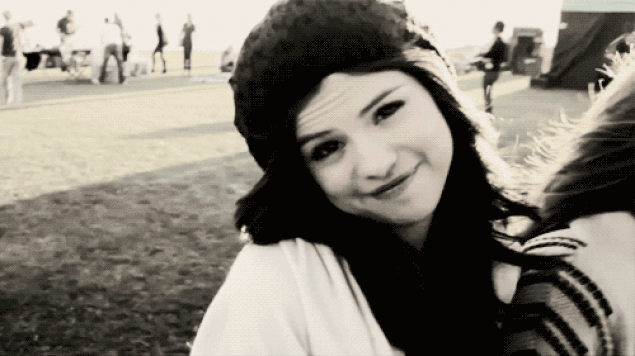 One of the key symptoms of Lupus is that the individual feels tired and ill all the time. Make sure to have a check on your health and never ignore your health. Have a healthy diet with a proper sleep on Centuary mattress.