Well needless to say the first movie ended abruptly, in fact, we could say it was torturous foreplay when we saw the end credits suddenly pop up especially when the movie had become so engaging after the final battle scene where you know "Katappa reveals…yada yada".
Although the mystery has unfolded, the trailer itself made the fans asking for more! The breath-taking action sequences and the CGI, Bahubali 2 certainly geared our expectation to the peak. So, we can now forgive the movie makers considering how great the second movie looks. Now we know by now you might have read million of reviews and that's the reason there is no harm in reading this one as well.
Now here are a few things you can expect/know from Bahubali 2!
The Good:
Shivu finally gets to know the truth and we get the biggest answer of the year, yeah yeah, you're right it's Bhallala Deva/Pallvalthevan who triggers a chain of events that lead to AB's(Amarendra Bahubali) assassination. The great thing about this is how intelligently he does this making us wonder how crooked this character, because in real life Rana Daggubati is a very sweet guy, nevertheless the way the plot unravels is the thing of beauty here, the way the whole story moves around piece by piece is magnificent, and we must say SS. Rajamouli has kept up his name in delivering another master piece.
Amazing acting, breathtaking stunts, grand sets, realistic VFX and intelligent narration can you ask for anything more? Well yes! Katappa ney Bahubali ko kyun maara 🙂
Answering the question, we all knew in the very beginning that it would be Bhallala Deva who is the culprit, what came down as a shock was Katappa who was the emissary behind AB's assassination, well now we know how he tricked Sivagami(Ramya Krishnan) into his ploy and achieve what he desired.
The bad:
Personally, I think the movie was flawless, and there's frankly nothing to complaint except for not being able to get tickets, but lucky me. One thing though, throughout the film all that the filmmakers were focused on showing how to…
Tame bulls from other planets
How chasing girls can be used to motivate men to scale heights
And yeah, RIP Consent
WTF moments
And of course, the major WTF moments were associated were with this guy.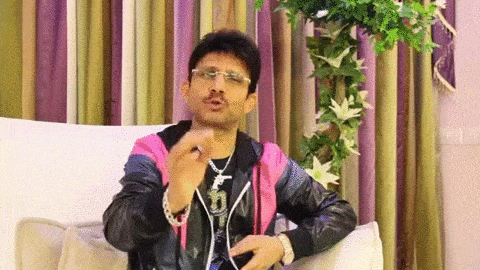 And what he calls a movie review, seriously Indian government should start looking at licensing movie reviewers and make it mandatory that only licensed officials can give a movie review.
Moving on!
Apparently, actor Prabhas dedicated almost 5 years of his career in making both the Bahubali films and you will not believe this turned down 6000 marriage proposals to focus on this films, well now there's no doubt that this hunk has yet to break many more hearts.
Pre-Booking for the tickets happened at the rate of 12 tickets per second, says Bookmyshow.
Prabhas has done a lot of movies in the South and is a superstar there and is now a national sensation, also
So, impressed yet?
If not, go catch the movie at theaters near you come back lie down on your comfortable Centuary mattresses and rethink what just hit you, #Bahubali2 #Blockbuster.