Post Rock is a relatively less explored genre of music but is regardless the next big thing in rock. This branching of Experimental rock with a heavy inclination to be mostly instrumental is an ecstatic experience that's bringing the narrative of the album back in the world of digital downloads and singles.
If you are familiar with the genre, well, make sure all your favourite bands made it; and if you're not, these 7 bands are perfect to introduce yourself to it.
Explosions in the Sky
This Instrumental band from Texas will transform the way you think about music. "Explosions in the sky" is a standing example how fine and refined the sound of post-rock and experimental rock can be. The group has been active since 1999, and while their most critical success to date is "Earth Is Not A Cold Dead Place" (2003), all of their records have been very well received by their fan base. The use of three guitars all in the lead with drums in sync has been making transcendent music to this day.
Paint the Sky Red
image courtesy: http://www.juneflanders.com/wp-content/uploads/2017/02/paint-wallpaper2-1024×576.jpg
This post-rock group is relatively younger. Their first studio album came out in 2011, and the band has been active ever since. The first record, which was self-titled, helped them gain recognition along with live performances; but their fan base built only after their latest studio album – "Not All Who Wander Are Lost" released in February 2015. The use of guitar in the lead and the gentle to abrupt shifts in tempo and complete continuity has them stand out from the others in experimental rock.
We Lost the Sea
This Australian rock group has been active since 2007. They make experimental rock music, but under the genre, they call "Epic" which seems to be a form of storytelling through instrumentals. Of all music they've made, Crimea (2010) stands out to be the most impactful. With their repetitive themes and rapidly changing voice with each record, there's no deciding which one of their songs is the best, but it's for sure that this song will go down in history for its music.
Oh Hiroshima
This mysterious post-rock group from Sweden has been active since 2007. While they haven't reached the peak of their fame, Oh Hiroshima still has made an impact in the experimental rock community. Their new album "In Silence We Yearn" with bits of vocals in a phasing voice is hard hitting and engrossing. With a unique voice and long and enchanting instrumentals, Oh Hiroshima comes highly recommended.
Mogwai
Mogwai is another one of those bands which constantly changes their style. The Welsh group has used recorded radio and police tape samples, vocals, countless instruments and still manage to have room for change. If one listens to an album like "Come on, Die Young" (1999) with a heavy indie sound and Welsh vocals in-between, they wouldn't recognise Mogwai's music with "Rave Tapes" (2014) with its heavy techno rock influences. Every record by the band is a journey worth taking.
God is an Astronaut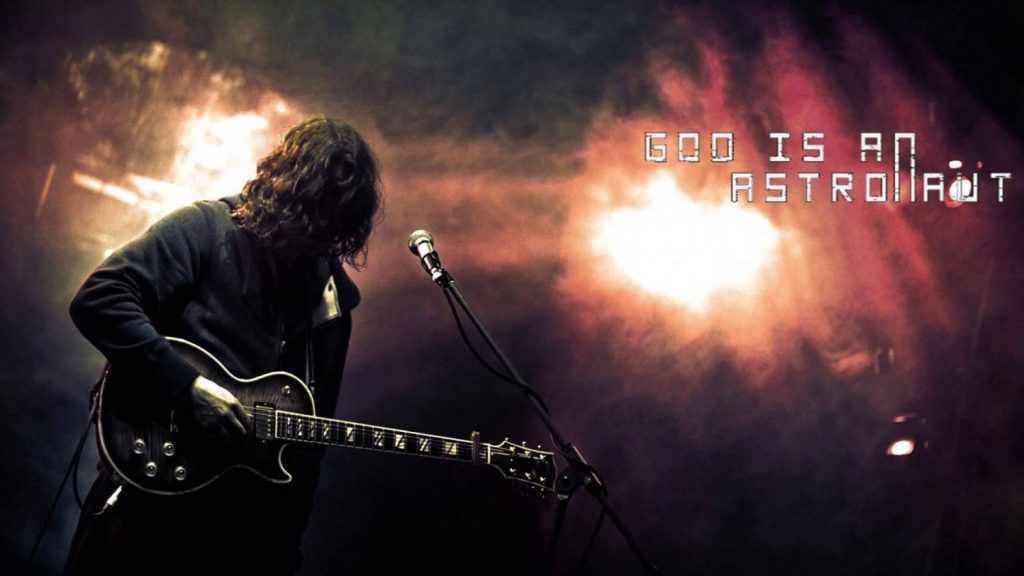 This Irish band was formed in 2002 and uses techno, indie, classical and folk elements in different places. On "All is Violent, All is Bright" (2005), the group used a Tabla on rhythm and the music still turned out to be outright amazing. The obscurity of "God is an Astronaut" reached its peak with me when they successfully used silence and howling wind in their songs and still kept them sounding well.
Aswekeepsearching
This is by far the youngest band on this list. Making their debut in 2014 with their first studio album "Growing Suspicions", the band gained rapid recognition in the Indie community. However, their fan base exploded after the release of their 2015 album "Khwaab". An amazing use of language in vocals and strong lyrical content with beautifully orchestrated and executed instrumentals showcases the Indian Band's talent. Their New album, "Zia" (2017) is out on limited release, and there is only praise to be heard. The essence of the song is better understood if you understand Hindi, but the message will still be carried successfully by the music.
If you decide to actually listen to the music, then you can thank me later. This journey to the notes of these songs will bring change in your taste for good.