The Hindus were the first to tell stories in the form of a series of songs. These compositions told of epics like Mahabharata and Ramayana, and the trend has followed since.
While the music is not always radio friendly; the songs are great and the album (as a whole) is a treat to listen to when an artist makes a concept album. They all might not always tell a story, but they do have a central theme and a magical voice which is interpreted in various ways. It's clear as a crystal and open to interpretations at the same time.
This list might be lopsided with Progressive Rock entries, but that's because Progressive Rock music is great at producing extremely good concept albums. While somebody with different taste in music might differ in opinion; here's my recommendation list for Concept albums across Rock.
Hand. Cannot. Erase. – Steven Wilson
image courtesy: http://kys-cdn.s3-ap-southeast-1.amazonaws.com/kysadmn/wp-content/uploads/2016/07/13041023/maxresdefault-1024×576.jpg
This British artist has been winning hearts since the formation of Porcupine Tree. While much of his work could be on this list; it's this 2015 hit that makes it on this list. The album's heartbreaking story is based on a true incident involving a woman who dies in her basement – flat in central London and is found years later.
Thick as a Brick – Jethro Tull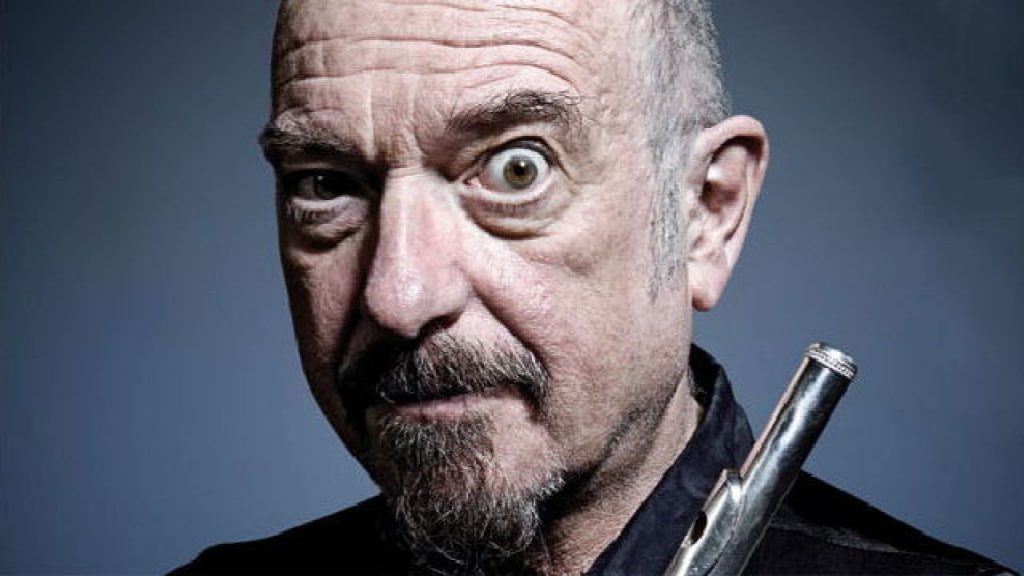 This 1972 album was sensational at the time of its release. Though it was written by front man Ian Anderson, the album was a musical adaptation of poems from the mind of a fictional 8-year-old. Jethro Tull intended this album to be a joke on bands earning on vogue albums at the time, but it seems most us missed the joke.
De-Loused In The Comatorium – The Mars Volta
image courtesy: https://phxsux.com/wp-content/uploads/2017/05/good3-1024×576.jpg
"Deloused in the Comatorium" has to be the goriest of all albums on this list. Cedric Bixler-Zavla and Jeremy Micheal Ward came together to write a short story that inspired this musical adaptation. Hitting metal charts in 2003, the album followed a story of a man in coma from a morphine overdose and ingestion of rat poison.
Metropolis Pt. 2 (Scenes From a Memory) – Dream Theater
image courtesy: http://freewallpapersstock.com/download/123308/1024×576/40273_dream_theater_band_room_chairs_hair_7541_2560x1600-1024×576-c.jpg
I don't think it's possible to talk about concept albums without talking about Dream Theater. The band created few of the most complex music arrangements to exist in history; not to mention their immense lyrical content and repetitive themes. Metropolis 2 is the sequel that follows the story of the man who finds his past life, and to this day is a fan favourite and their most critically acclaimed work.
2112 – Rush
The band was in a bad place when this record was written. When their record company asked for radio-friendly content; they completely ignored them and this is what they produced. Of course, the artist did not take their advice; and we're glad they didn't. Twenty-one twelve follows a story of a man in the year 2112, stuck in a dystopian society, who discovers music and refuses to let go. This album in huge ways was the reason Rush received a mainstream following
American Idiot – Green Day
I don't think you could've gotten anywhere or do anything without listening to this pop-punk classic in the mid-2000s somewhere. The Smashing 2004 hit by the band was their ultimate comeback act, and hit the charts at no.1 in 19 countries. The rock opera follows an Anti-hero named Jesus of Suburbia who travels from the small town to the big city to learn about the ugly world in the time of political and economic unrest.
The Rise and Fall of Ziggy Stardust and The Spiders From Mars – David Bowie
image courtesy: http://www.taptrail.com/wp-content/uploads/2016/01/david-bowie-06-1024×576.jpg
This album is the symbol of the presence of David Bowie in the world of Music. While it earned popularity in Britain before it hit American charts; the iconic record to this day is a celebrated worldwide. The album follows Ziggy Stardust, an alien hiding as a human rock star who brings the message of love and hope to a confused and troubled world.
Pepper's Lonely Hearts Club Band – The Beatles
image courtesy: http://sixtypull.sixtyandmellc.netdna-cdn.com/wp-content/uploads/2015/08/thebeatles.com-1-1024×576.jpg?iv=165
While the Beatles made a lot of standalone hits that will stay with us forever, so will this world-changing record. A brainchild of Paul McCartney, the idea of the album was to capture a complete disguise which will give them a new direction to make music in. Eventually, they landed with this album, which now has made it to the Rolling Stones list of "500 Greatest Albums To Ever Exist"
Tommy – The Who
The Who got their fame from their eternal connection to the youth and a voice of rebellion in the 60s. But; it doesn't cut down on their most popular album – Tommy. This record follows a Deaf, Dumb and Blind boy through his life; and is an overwhelming emotional journey sure to be thought-provoking.
The Black Parade – My Chemical Romance
image courtesy: http://hdwallsize.com/wp-content/uploads/2013/03/MCR-Wallpaper-for-Dekstop-1024×576.jpg
If you know anyone who was emo in the 2000s, then you know what happens when you play the G chord. The album's story is actually arranged in reverse, is a journey of a man from rebellion to the knowledge of death to the other side. The heavy emo-punk sound of the band on this record has become iconic today.
The Wall – Pink Floyd
While "Dark Side of the Moon" Sold More copies, It's this classic to make it to the list. Based on a story of a man so disappointed in the society that he puts up a metaphorical wall between himself and the world; it inspired a movie and countless fans to reach out to the great trio.
These 11 albums either already are influential in the rock world, or soon will be. Regardless, each is a story worth listening to.